About Care For All Ages, Inc...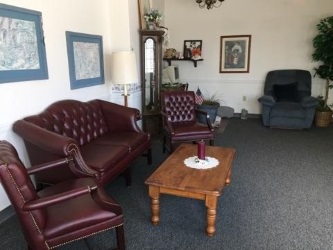 It is a difficult time for all involved when a senior is no longer able to live at home because of failing health or dementia. Families are faced with many decisions and often are not totally aware of all the options available. A Community Based Residential Facility (CBRF) such as Care For All Ages, Inc. is one option to be considered for those needing assistance with such activities as bathing, dressing, toileting, medication management and socialization.
A CBRF is a community facility where 5 or more unrelated adults reside and receive care above the level of room and board. CBRFs are licensed by the State of Wisconsin and are required to provide or arrange the following basic services to all residents:
Health Monitoring
Assistance with Medications
Information and referral services
Leisure time services
Personal Care services such as help with dressing, eating, bathing, grooming, toileting and mobility
People typically serviced by CBRFs include, but are not limited to:
Frail elderly
Elderly persons with dementia
Persons with a controlled mental or emotional disorder
Developmentally disabled
Persons with physical disabilities
Persons with traumatic brain injuries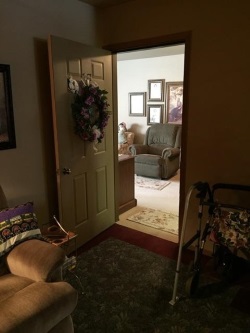 Payments for CBRF residency may come from a variety of sources, including but not limited to:
Personal resources such as savings accounts, pensions, Social Security and related benefits
Special county funding available through the Community Options Program
Veterans care benefits
Community Aids funding from County Departments of Social Services, and/or Human Services Departments to persons who qualify.
Testimonials
"When looking for assisted living for my mom, we checked out several places and Care For All Ages was by far our top choice.
Care For All Ages exceeded by expectations for the care and love they gave my mom.
The owner and staff of Care For All Ages not only gave quality care to my mom, but also showed their love for her, which is immeasurable.
Care For All Ages has everything you're looking for in an assisted living facility. They give excellent care, they serve quality food, they have large spacious rooms, and the staff are top notch."
— Don Allen
---
"My mother chose Care For All Ages when a stroke left her wheel chair bound at age 75. She lived at Care for All Ages for 15 years and told me that they were the happiest years of her life. She enjoyed the home cooked meals, all of the entertainment, games, religious services and outings. The staff at Care For All Ages is compassionate and friendly, treating all of the residents like family.
If your loved-one needs some assistance to make their life enjoyable, I recommend Care For All Ages very highly. You'll be relieved knowing that they are safe and happy and living in an environment like their own home."
— Virginia Arendt
---
"I am an RN that specializes in Community Care nursing. I go into several Assisted Living facilities working with the residents and staff to obtain the highest quality of care. I have been working with Care for All Ages for approximately 2 years and they have achieved a high quality of care for the residents living there. The staff is very knowledgable, compassionate, caring and hard working. I would highly recommend Care for All Ages for people needing assistance with their daily living."
— Julie A.Gutowski RN, Bellin Health
---
"Care for All Ages is a facility with the same "feeling" my mother had in her own home. Her room is very comfortable with a kitchenette and her own bath.
The caregivers know everyone by name and assist them with daily living. My mom enjoys three homecooked meals each day, the homemade breads and desserts are wonderful-real comfort food.
Daily activities include card games, puzzels, bingo, crafts and entertainment. She is able to attend Church each week and enjoys going out on monthly group social trips.
My Mom feels safe and "at home" at Care for all Ages which in turn gives me a feeling that I have done my best for her."
— Lynn L.
---
"It is a pleasure to tell everyone what a wonderful place Care For All Ages is.
My mother has been living there for almost 8 years. Care For All Ages has really adapted to her ever changing needs over the years.
The staff is very caring and the residents are all treated with respect. The food is great and there is always a lot of activities for the residents.
Care For All Ages is more like a home than a facility. Both my mom & I are very happy that she is living at Care For All Ages!"
— Connie Wright
CONTACT US
CARE FOR ALL AGES - RESEDENTIAL ASSISTED LIVING
1308 South Norwood Ave.
Green Bay, WI 54304
Phone | (920) 432-8119
Website | careforallages.com
careforallages@yahoo.com